Appeal Training
How is it that health insurance companies all seem to use similar limitations, exclusions and stall tactics when processing claims? It is because the insurance industry shares ideas that protect and enhance the insurance industry's financial health.
AppealTraining.com has been designed to assist the healthcare community share what works when it comes to appealing denied claims. There are more than 1600 professionally written medical appeal letters available. There are also many articles and case studies offering in-depth discussion on topics from denial prevention to upper level appeals. However, the most innovative feature of AppealTraining.com is its timeliness.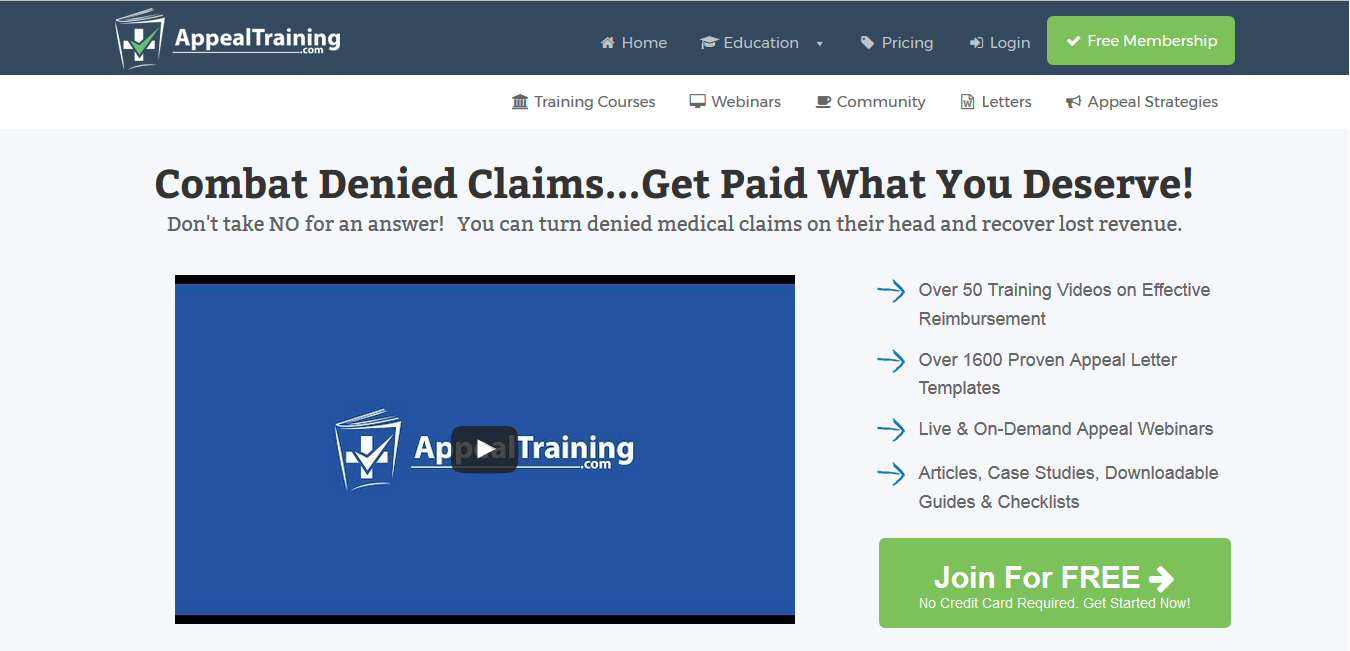 Insurance payment guidelines and rules are ever-changing. Healthcare providers must be provided with the means of forming an online community for the purpose of sharing information on the changes, what the effect will be and how best to respond.  AppealTraining.com is your in-depth and interactive resource for appeal information. It is your link to many innovative appeal professionals who face the same challenges you do.
Medical offices devote many hours every week to the task of appealing denied medical claims. You simply do not have a choice.  But is your office appealing your insurance denials in the most effective manner possible? Citing regulatory information in your appeal letters is the most effective technique for obtaining a favorable decision. While most medical offices are comfortable composing the medical rationale for the treatment rendered, your staff probably does not have access to sufficient resources to guide them in citing supporting legal references to support your position.
Now you do. Our collection of appeal letters gives you instant access to state and federal statutes and case citations in favor of the medical provider's appeal. These letters have been successfully utilized by our insurance recovery team and will work for you. With this resource, you will be able to generate more professional appeal letters which cite legal information to support your request for payment. With our help, insurers will overturn more of your denials and respond more thoroughly to review requests. Your office will be quickly identified as one which does not accept unfairly denied or improperly paid claims.
AppealTraining.com will be popular with everyone from the precertification nurse to the insurance and collections representatives. But no one will be more grateful to you for securing this resource than your patients.